Industrial vacuum cleaners from Wieland Lufttechnik are special devices designed for the cleaning of textile fibres and textile fluff, as well as for materials with a similar behaviour, such as plastic fluff and foil remnants. Textile vacuum cleaners from Wieland Lufttechnik are used for various applications in weaving mills, spinning mills, plastic processing companies and in the paper and cardboard industry.
Conventional industrial vacuum cleaners separate the suction material into a collection container, but do not compress the material. Textile vacuum cleaners from Wieland Lufttechnik compress the fibrous suction material by using the negative pressure of the vacuum pump. Thereby, the actual collection volume of the device is increased by a multiple. As a result, the 80-litre collection container of the device is able to contain a few hundred litres uncompressed suction material easily.
For emptying, the extracted material can be removed and discharged without difficulties. The packaging of the material into one-way plastic bags in the device is possible, as well. Thus, the suction material is disposed practically.
Textile vacuum cleaners from Wieland Lufttechnik are available as mobile units with a power range from 3 to 7.5 kW, as well as stationary systems consisting of a suction unit, a textile separator and a pipework system. The cleaning of weaving rooms or similar production areas can be performed by a permanently installed suction system. The separated suction material can be discharged downwards into containers on site or into conveying systems.
Textile vacuum cleaners from Wieland Lufttechnik keep your production machinery clean and ready for operation and increase the quality of your final product by removing fluff in time. Additionally, the risks of explosion and fire will be minimized, as accumulations of inflammable material as well as leftover fluff and fibres on pipework systems and cableways, which entail the danger of a potential flame propagation, can be removed in time.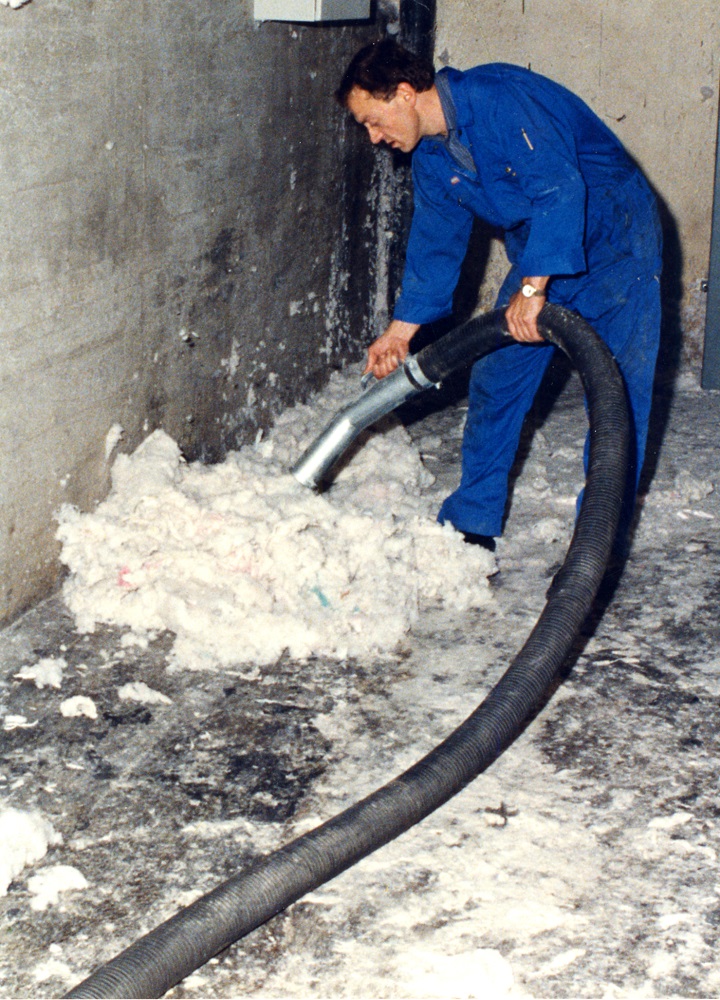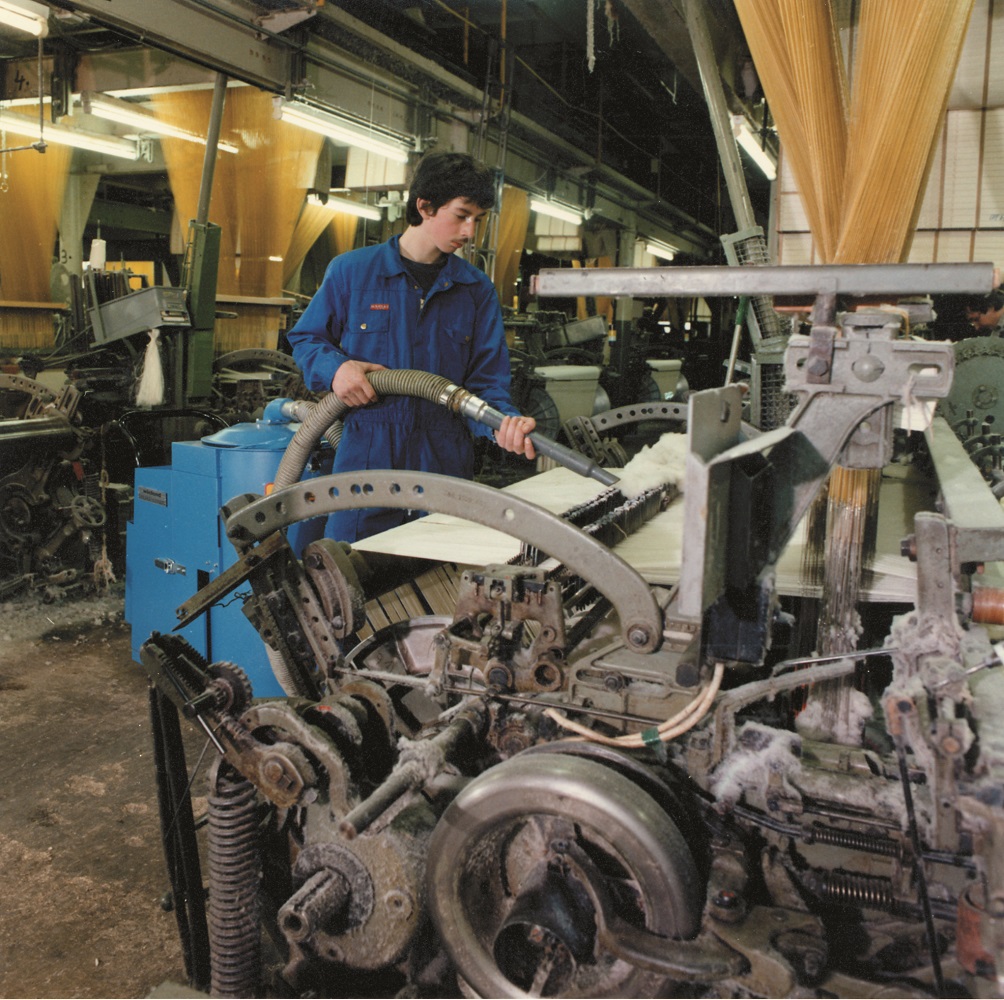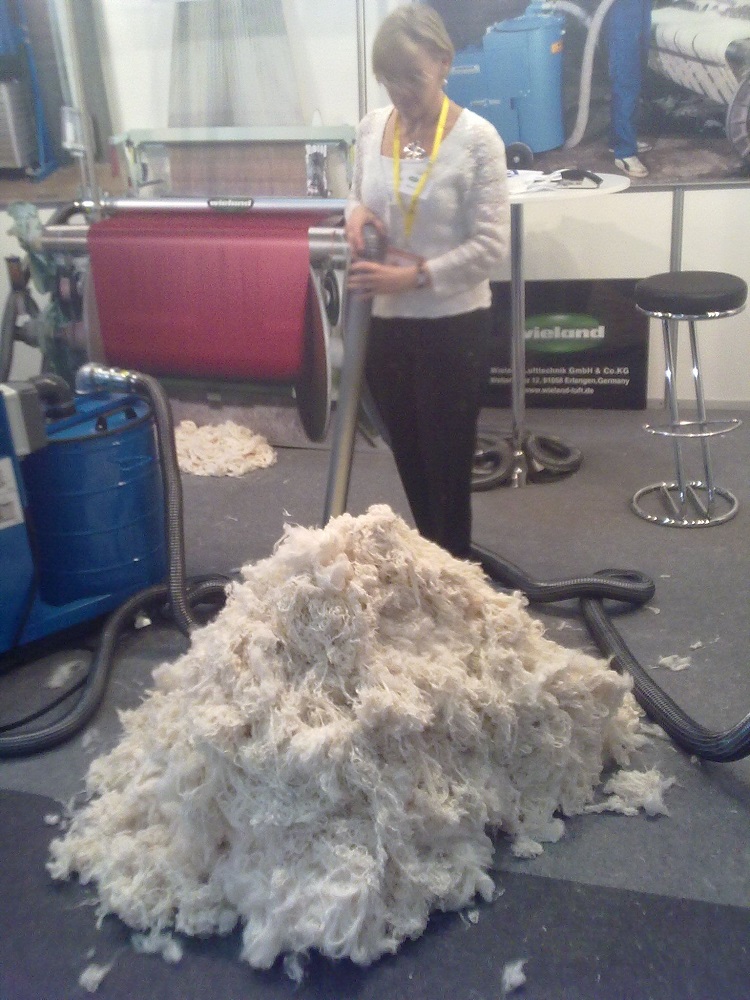 IS 11 Filter

daniel

2022-04-11T09:20:29+02:00

MultiPac units

daniel

2021-01-09T18:37:34+01:00

IS-36 / IS-46

daniel

2021-01-09T18:12:01+01:00

IS-56 / IS-76

daniel

2021-01-09T18:38:45+01:00

FS-600 / FS-1000

daniel

2021-01-09T18:39:43+01:00

MaxVac Compact / MaxVac Eco

daniel

2022-04-11T10:38:26+02:00

Textile Vacuum Cleaners

daniel

2021-01-09T18:42:24+01:00